Vernon Chamber Opposes LAUSD Measure EE
Measure EE Defeated!!
We quickly put together a team that helped fundraise, raise awareness and educate property owners, businesse tenants and the working population that Measure EE did not raise the levels of education but instead was being pushed to close a deficit gap of LAUSD.
Thank you to the following partnering groups we worked with:
Howard Jarvis Taxpayers Association
LA Biz Fed
No on Measure EE Campaign
LA Area Chamber of Commerce
See Below for More Campaign Resources
CLICK HERE - NO on Measure EE Fact Sheet
CLICK HERE - NO on Measure EE Frequently Asked Questions
CLICK HERE - NO on Measure EE, Taxpayer Alert
News Articles on Measure EE
Ballot Measure & Statements
CLICK HERE - BizFed's Ballot Statement in Opposition (submitted on 3/15)
CLICK HERE - LAUSD's Ballot Statement in Support, (submitted on 3/15)
CLICK HERE - Measure EE Ballot Language (provided by LAUSD)
Most property owners with income property will pass these Parcel Tax increases to their tenants thus raising the cost of renting homes, apartments, and business properties in areas served by LAUSD. The lower operating costs of neighboring cities without the LAUSD Parcel Tax will become more desirable to businesses and anyone looking to save rent on an apartment or home.
Vernon Chamber supports public education and funding that gives teachers the ability to do their jobs successfully with resources that will truly be directed to kids and classrooms. But when is enough, enough? Less than half of the students in LAUSD class of 2019 are on track to be eligible for the state's public universities, according to an analysis published by LA School Report. A significant 20% of kids will fail to achieve diplomas this June. Meanwhile, the cost of the district's employee benefits has increased 44% since 2014. Additionally, the district's spending on outside consulting services rose 110% since 2014.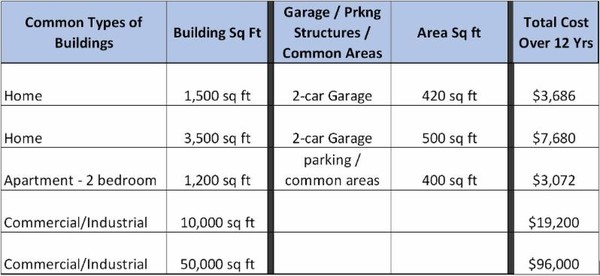 We must demand reform before taxes by voting NO on Measure EE
Why is the Vernon Chamber opposed to Measure EE?
We oppose Measure EE for the following reasons:
This tax hike comes with zero requirements for reform to solve district deficits.
There is no oversight guaranteeing this money will be spent on students or in classrooms.
The funds raised through this parcel tax will mainly fund pension benefits and salary increases for LAUSD employees.
There was no stakeholder involvement prior to placement on the June 4th ballot.